infrastructure

Shirpur airport is equipped with NDB Locator Beacon and Fully serviceable electrical flare path enables night landing facilities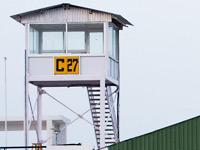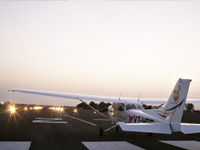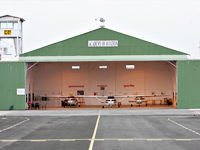 The Wings
The Academy, after extensive deliberations, has chosen the most versatile Basic Trainer, the CESSNA-172R equipped with a GLASS COCKPIT as the training aircraft. The Academy has got licenses to import TWELVE brand new aircraft, three of which are already at Shirpur. Each aircraft is equipped with the most modern GARMIN-1000 system.

Our Airport Facilities
Privately owned and fully fenced Airport for Exclusive use of Academy.
Dedicated Air Traffic Control.
Integrated Safety vehicles Viz Crash Fire Tender, Crash Trolley, Search and Rescue Jeep, Ambulance.
Hangar.
Large and well list Tarmac.
Office Space.
Cafeteria.
Functional Navigational Aids.
Aesthetic Surroundings.
Hostel and Sports Facility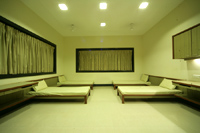 Hostel Room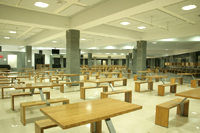 Mess
Excellent hostel rooms, fully furnished, Wi-fi connectivity, 24 hours running water, Electricity back up, warden, security staff 24 hour basis. Gymnasium and swimming Pool facility, regular transport facility to And from airport/local shopping centre.

Separate hostel facilities are available for boys and girls. The Shirpur Campus Hostel has been constructed to provide a safe and congenial atmosphere to the students. All rooms are luxuriously furnished. Access to the Computer lab, Cyber Center, Canteen, Library, Audio Visual Facility, Water Coolers with purified drinking water, TV Room, Indoor Games Room and Gymnasium is easy as these facilities are with the living area complex. A senior faculty member is present on the campus 24X7 as the Warden-Friend-Guide-Philosopher of the students. Ragging is strictly prohibited and strict discipline is maintained. 24 hours medical facility is available.

The College Campus is set amidst sylvan surroundings on the bank of river tapi, enveloped by fresh air and greenery on the Mumbai – Agra Highway, away from the hustle and bustle of the city. The imposing building and the lush green lawn are wonderful salubrious ingredients for meaningful learning. Every effort has been made at this Campus that the main building conforms to high standards of quality in construction. Every minute detail has been thought about, planned and executed in this Centre for Learning.

A healthy mind dwells in a healthy body. The boys and girls of the Academy of Aviation can choose from a wide range of sporting and recreational facilities to relax and rejuvenate their mind and body.

Swimming Pool, Clubhouse, State-of-the-art Gymnasium, Restaurants, Cricket Pitch, Amphitheatre.